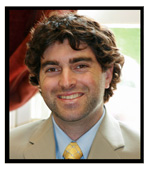 After working for years in my family's business, I then put myself through college and law school.  I began my legal career in a law firm focusing my practice in trust and estate administration and small businesses.  For the next nine years I helped families navigate the estate and trust administration process in the courts, and I assisted small business owners in forming business entities, purchases and sales of businesses, succession planning, and asset protection.
During that time, I counseled many families through estate and trust administrations and helped others through guardianship proceedings. I have personally experienced the challenges a family business faces, and I have been through the anguish of the prolonged disability of a family member.  Through these experiences, I have learned first-hand the impact failing to properly plan can have on a family.  It is with this perspective that I compassionately help my clients develop and implement a comprehensive set of instructions to maintain control of their assets for as long as they are able, prepare for potential disability, and ensure that they give what they want, to whom they want, when they want.  Together, we design and prepare a plan that protects what you value most, provides for those you love, and helps your family prosper.
My personal and professional philosophy is to listen first, and then keep listening.  There is no standard form, nor is there a one-size-fits-all estate plan.  We are all individuals and we need personalized solutions. Together, we will design and build a plan unique to you and your specific needs.   We will make sure you keep control of your property for as long as you are able.  And, if at some point in the future you become disabled, we will have addressed this in your plan to ensure that your family can focus on you instead of having to endure formidable legal proceedings.
I live in Bryn Mawr, PA with my wife and two daughters.  I am a small business owner and an active member of my community.  I am a musician and supporter of the arts.